– Winter Green Farm –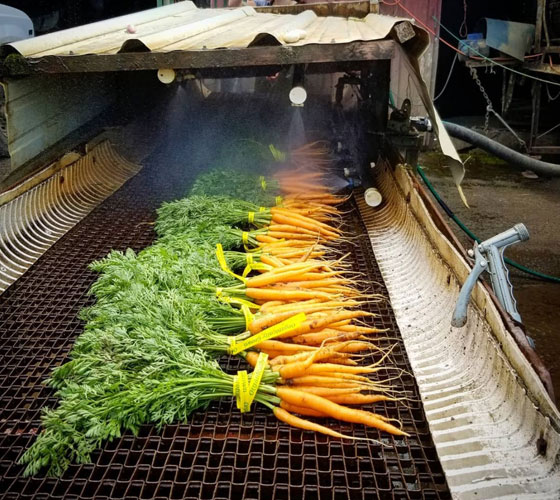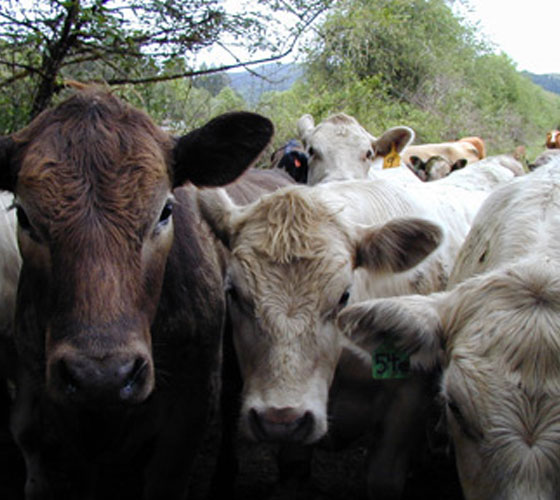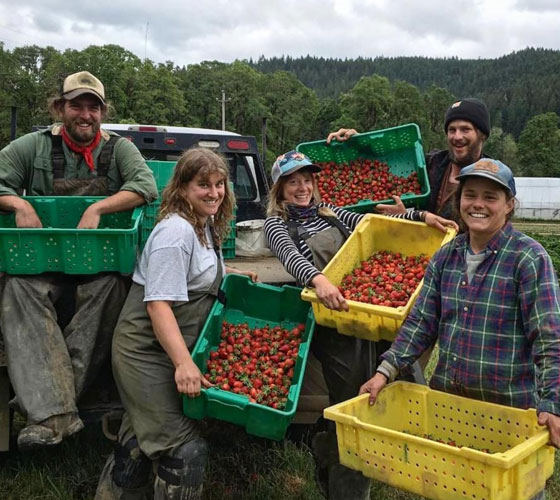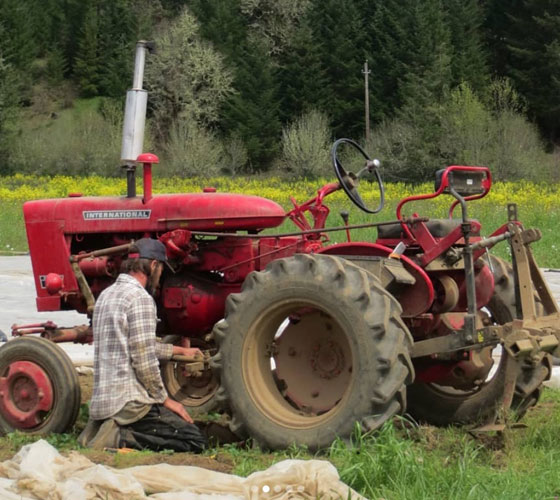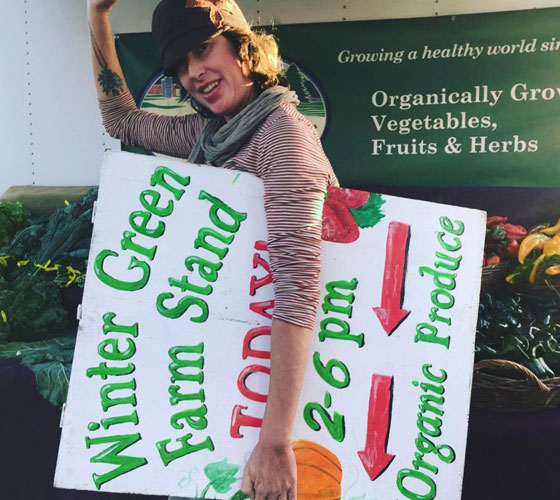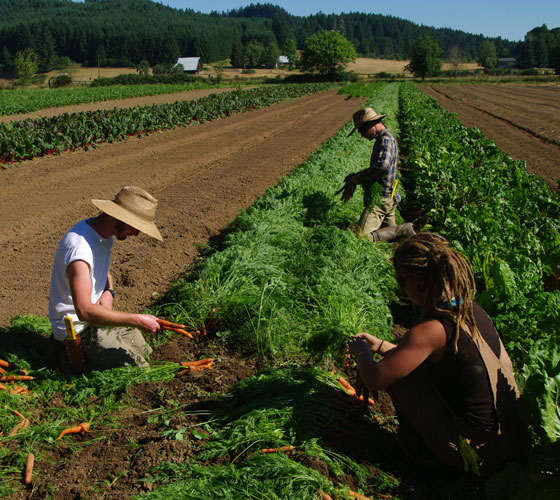 Started in 1980, Winter Green Farm in Noti, Oregon has embraced a holistic vision that spans from farming practice to community presence. With a vegetable CSA of around 500 members, vendoring in several farmers markets, wholesale markets, and a cow/calf beef herd, Winter Green has 171 acres of land under stewardship.
The business structure and ownership have evolved over the years. It started as a family operated organic farm and then restructured as an L.L.C. with two couples as members. Later a third couple joined. Now the farm is managed by two L.L.C.s. One is owned by the two elder couples and owns the land, and for the time being the cow herd. The other is owned by the younger couple and includes the vegetable operation. The farm organism's fertility cycling and crop rotation continue uninterrupted with the new structure.
In terms of farming practice, Winter Green Farm takes a "from the ground up" approach, with care for the soil being the foundation. Onsite nutrient cycling practices like composting and cover cropping are further enhanced by strategic tilling, crop rotation, and the use of biodynamic preparations to strengthen the soil's capacity to deliver quality food. The farm also includes wooded, riparian, and wetland areas set aside for wildlife habitat, recognizing the value of the farm's interface with the local biome.
Winter Green Farm's philosophy extends to the community that it cultivates through Farm Days, fair labor practices, and a financial assistance fund to subsidize CSA shares for lower-income members. The farm also has a relationship with a local food bank and engages in outreach and education initiatives. Just as healthy plants need a well-rooted relationship with their environments, these community connections support the farm as the farm nourishes its community.
Over the years, the farm's efforts have gained recognition. Awards include a Producer of the Year Award from Oregon Tilth in 2002 and a Crop Farm Award for Excellence from the Oregon Organic Coalition in 2009. The farm's CSA was also voted "Best CSA" by the readers of the Eugene Weekly for 2013-14.
More information on Winter Green Farm can be found here:
WinterGreenFarm.com