– Argus Farm Stop –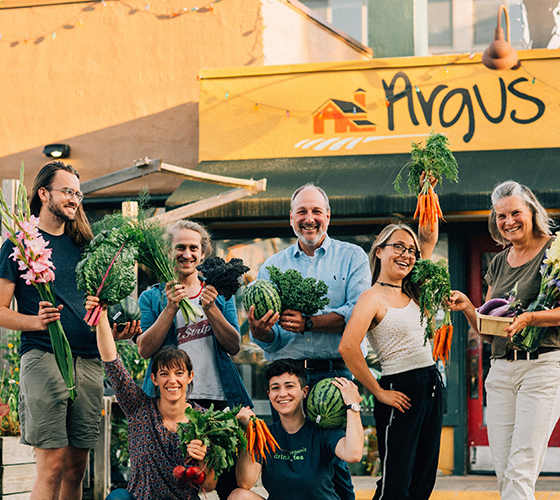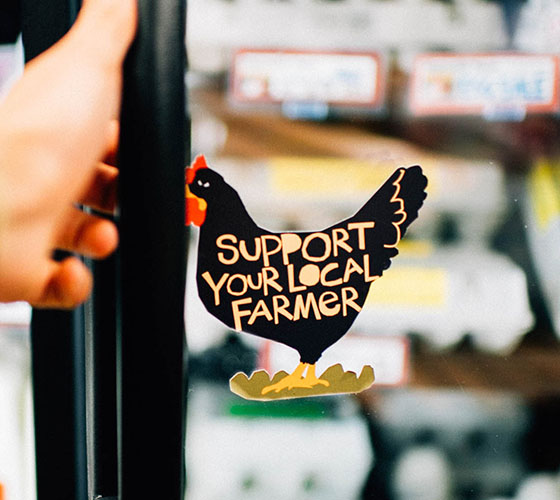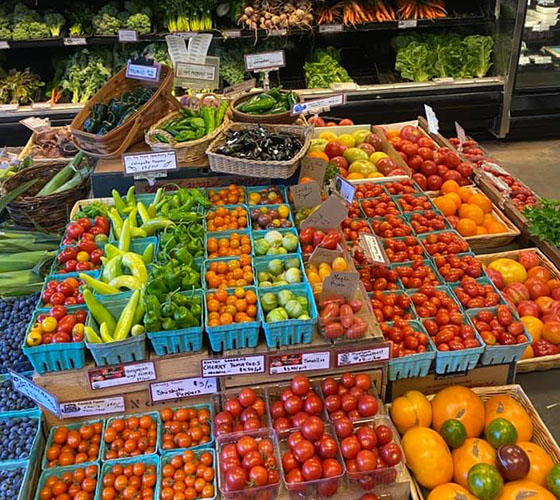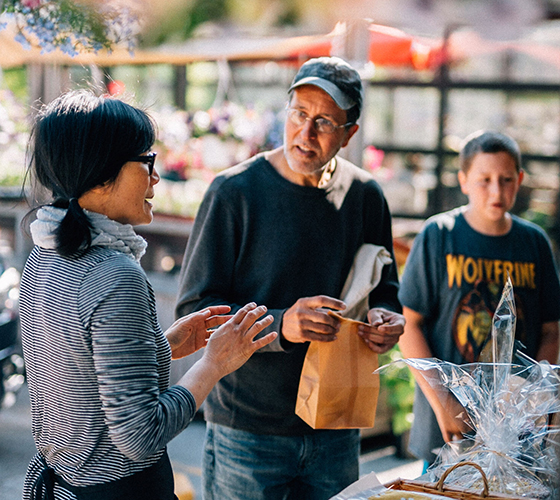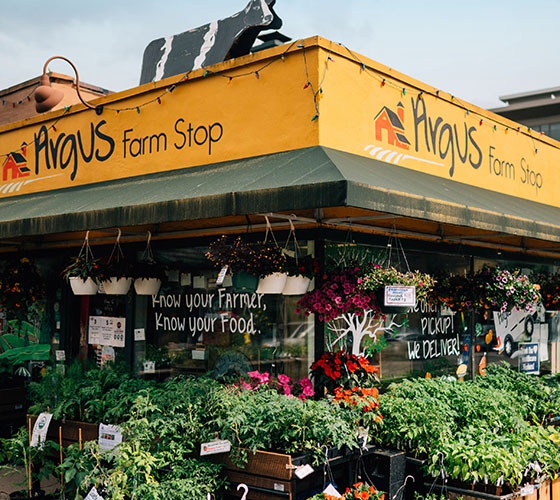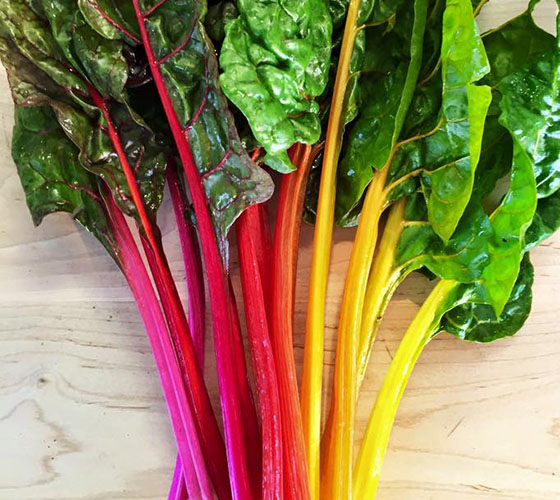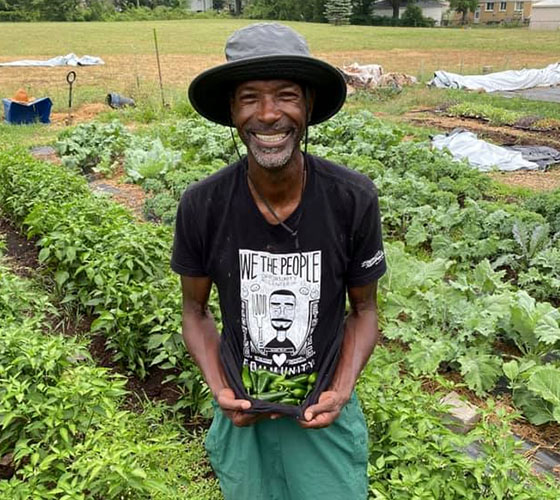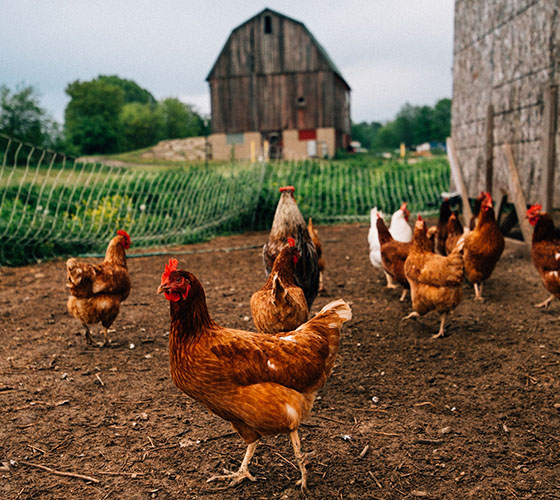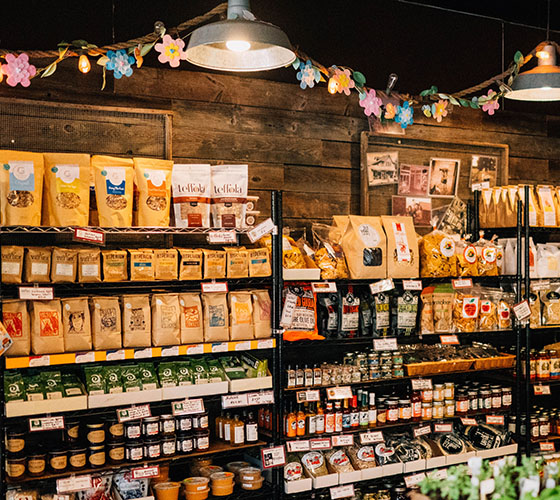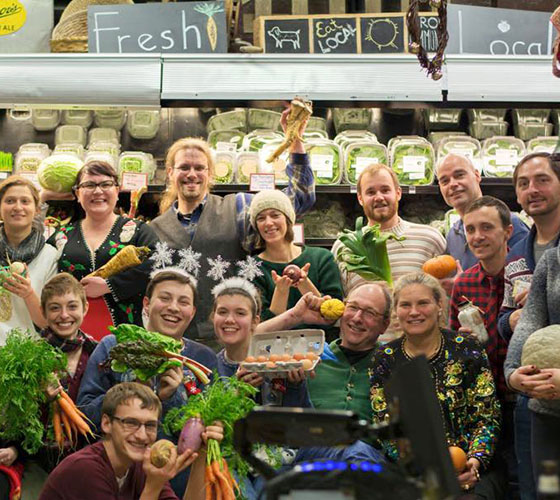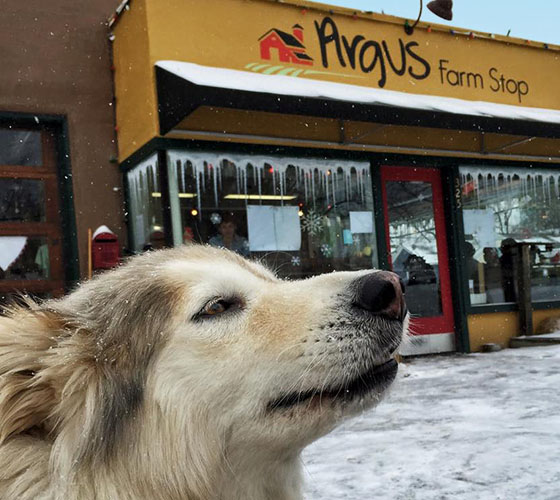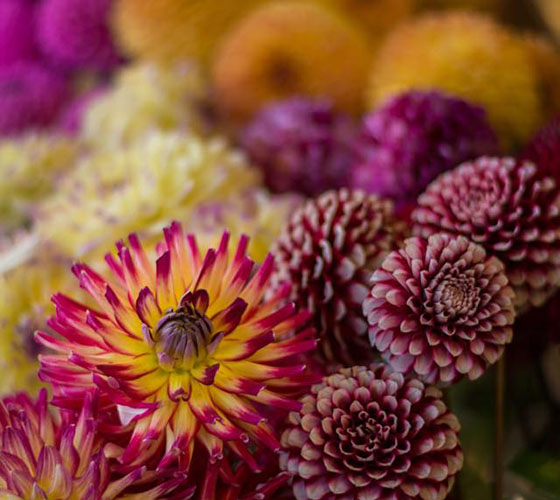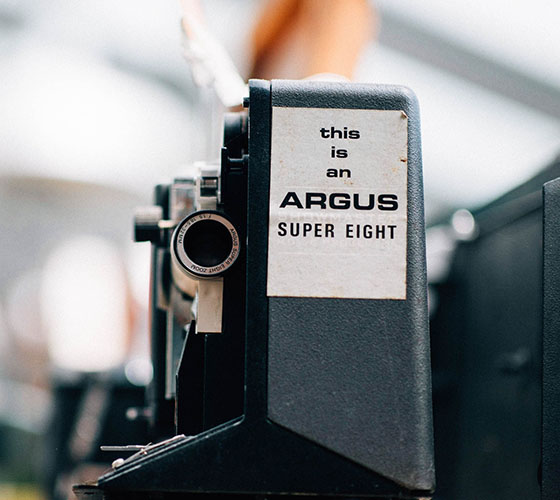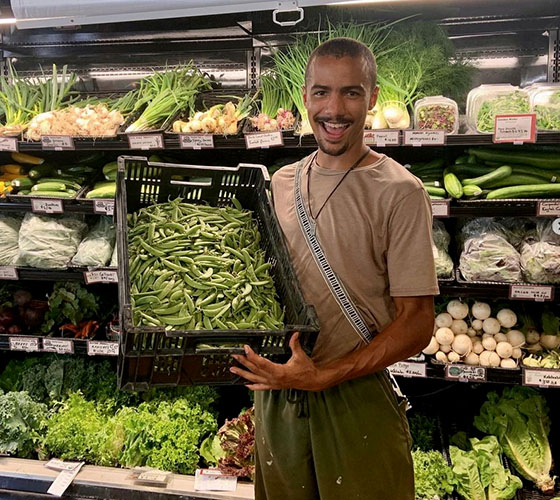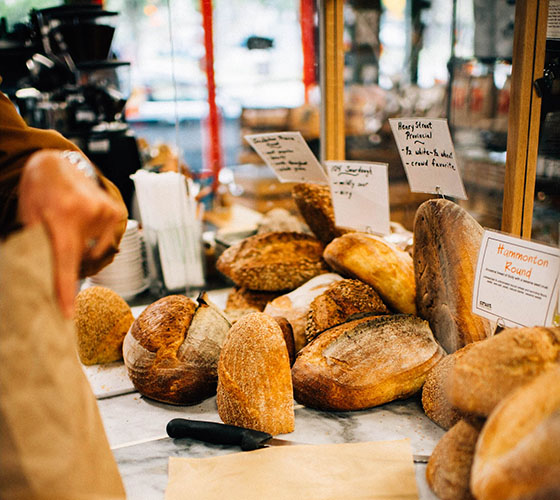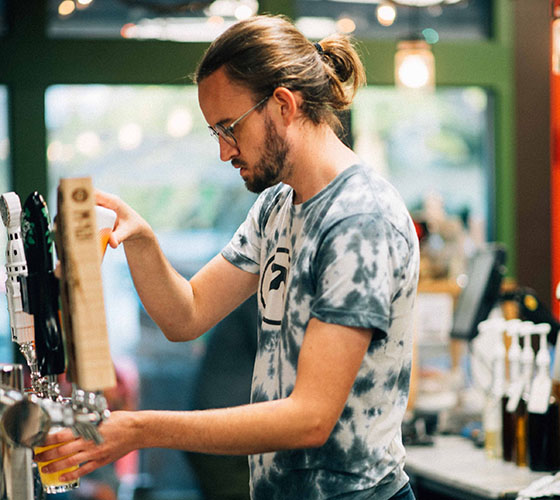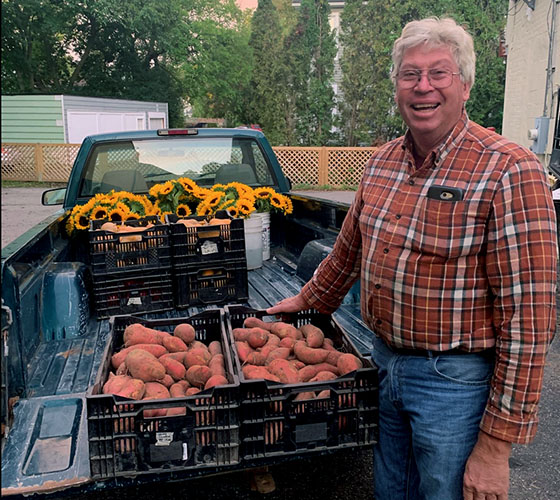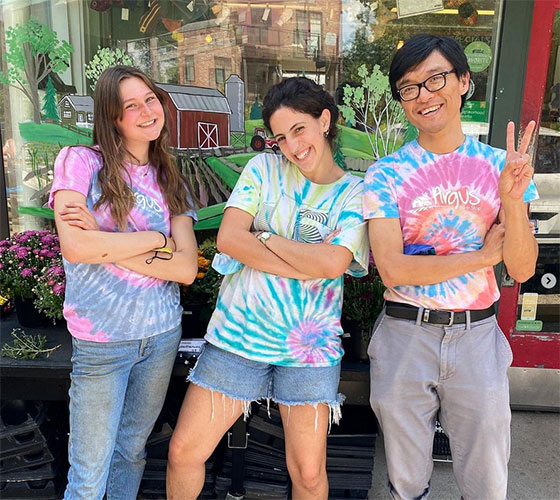 Argus Farm Stop opened in August of 2014 with a mission to grow the local agricultural economy by creating a year-round market for locally produced foods. Since then, Argus has returned over $10 million in sales revenue to local producers while building a loyal community following.
Argus Farm Stop operates on a consignment basis: Farms retain ownership of store inventory and receive 75 cents of every sales dollar. At the same time, by aggregating goods from over 200 producers, the 7-day storefront offers a wide selection of local products and convenient, one-stop shopping for consumers. Bottom line: both producers and their customers get what they need.
Visitors to Argus Farm Stop will see customers picking up dinner fixings, students and neighbors meeting over coffee, farmers making deliveries, and knowledgeable staff introducing customers to the local food scene. Local fruit and vegetables, dairy, meats, baked goods and even beer and wine make for a full shopping experience.
Argus opened a second Ann Arbor location in 2017, with yet a third location planned for 2022. Argus founders and staff also conduct webinars and trainings on a regular basis for anyone interested in starting a farm stop in their local communities.