– Tablehurst & Plaw Hatch –
Community Farms Co-Operative
A community supported agriculture project in Forest Row, East Sussex, the Co-op started in 1996 and includes Tablehurst & Plaw Hatch, two farms owned by the local community. The farm produce is sold through the two farm shops – hardly any food miles involved! The farm shops also sell a wide range of organic and biodynamic products from other, mainly local, providers.
Both farms manage their land using a system of organic agriculture known as biodynamics. Biodynamics recognizes and respects the basic principles at work in nature and a biodynamic farm functions as a strong, self-sustaining, vibrant single organism. It is a complete system where all the different components of the farm are seen as parts of a greater whole. The result is a self-sustaining, balanced and harmonious environment with farm animals at its center.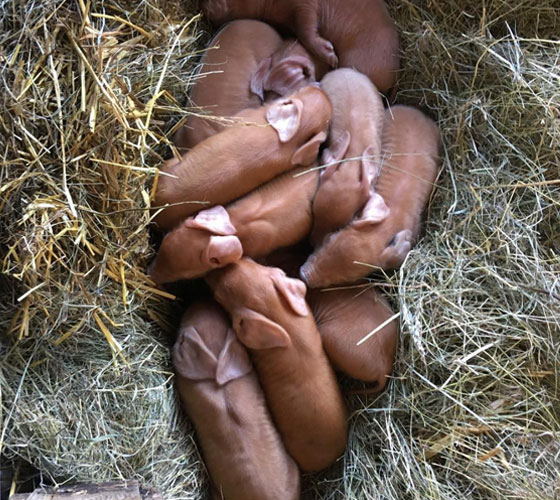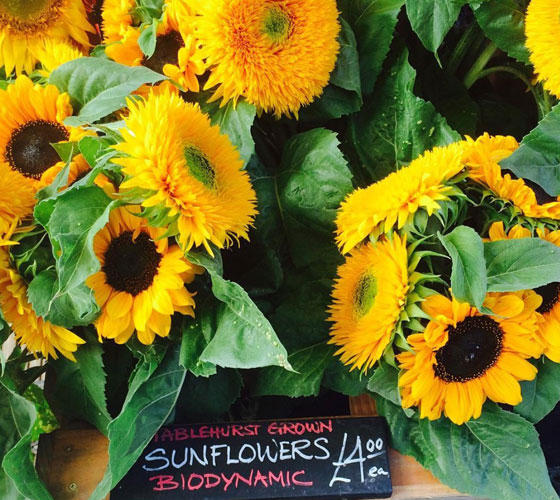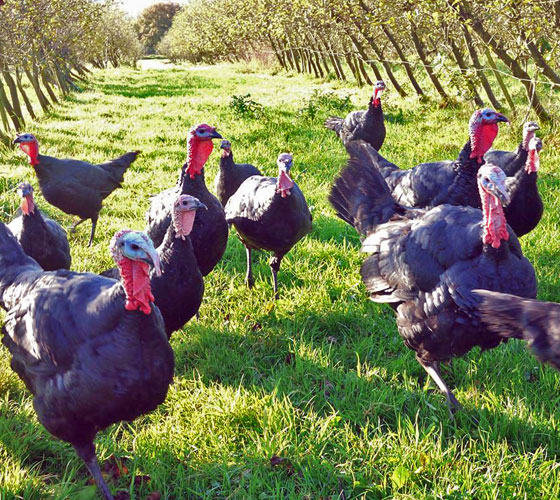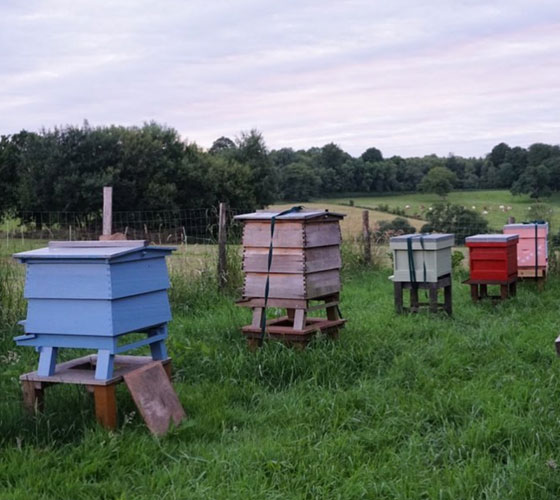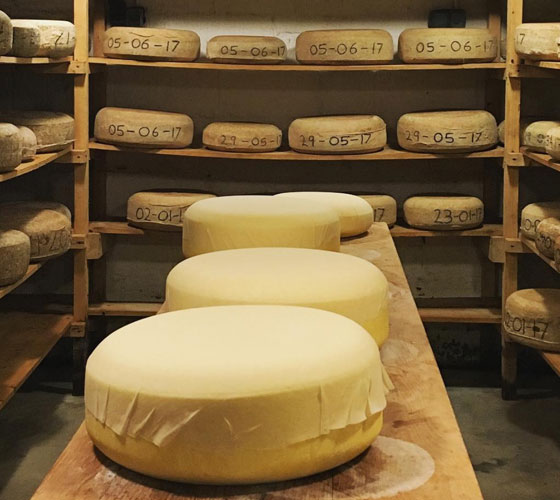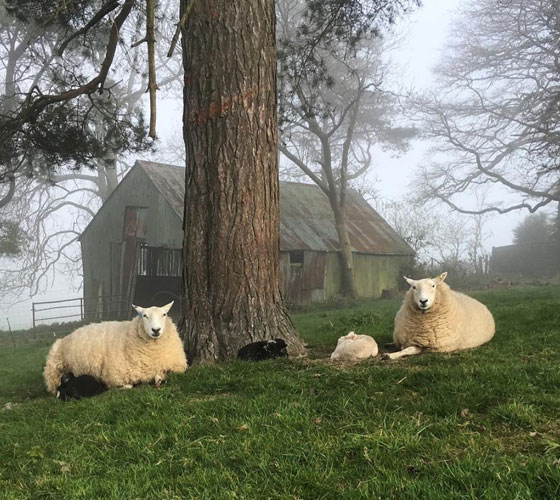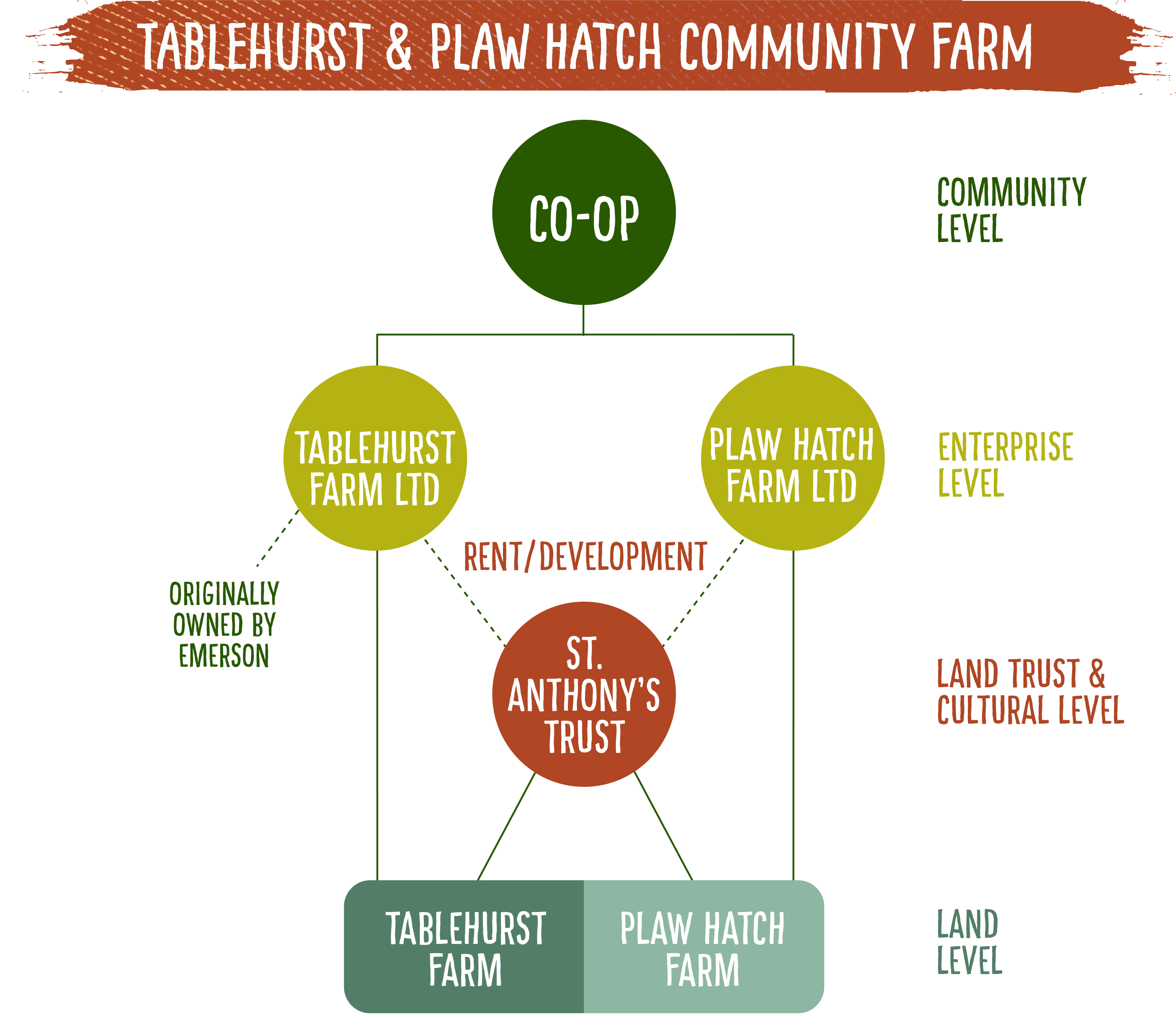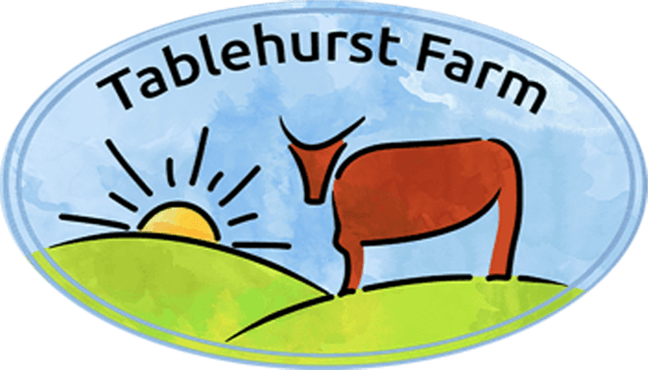 Tablehurst Farm
Tablehurst Farm is a two-hundred-hectare arable and stock farm comprising five main blocks of land in and around Forest Row in East Sussex (UK). The farm produces meat, rearing beef cattle, sheep, pigs and poultry. It also produces vegetables and soft fruit. The superb meat from Tablehurst has been a regular winner in the Soil Association Organic Food Awards, and in recent years Tablehurst has expanded the cultivation of a wide range of very high-quality vegetables and soft fruit.
Tablehurst is a favorite shopping destination, not only with the local community but also with people from further afield. Apart from the comprehensively stocked butcher's and general store selling organic and biodynamic produce, there is a café and café garden with BBQ and pizza oven, which have become a meeting point for local families with children. The farm offers a Kids' Club and a number of allotment gardens which are hugely popular with the local community.
In addition, the farm runs a small residential care home for three adults with disabilities who live and work on the farm. It also offers training for apprentices and students studying biodynamic agriculture.
Tablehurst Farm employs around 30 staff, including farmers, growers, butchers, shop and café staff, care workers and apprentices. In addition to the employees, a number of Co-op shareholders volunteer as part of the farm Board of Directors. They meet regularly with the farmers and growers to plan and manage the business, including taking responsibility for the strategic planning, the budget, health and safety, and liaison with the Co-op committee.
More information on Tablehurst Farm can be found here: Tablehurst.Farm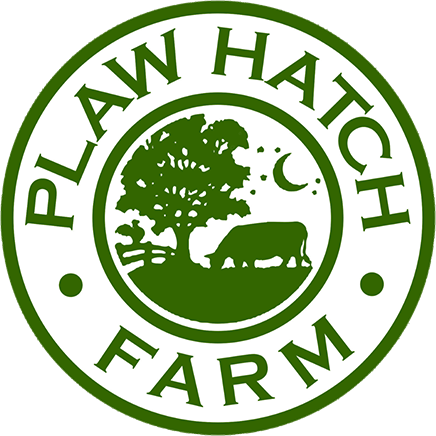 Plaw Hatch Farm
Plaw Hatch Farm is a one-hundred-hectare dairy farm and market garden situated south west of Forest Row, East Sussex. Plaw Hatch Farm is mainly a dairy enterprise and vegetable garden, although in response to customer demand it has recently started producing its own range of meat.
The farm has a herd of 30 Meuse Rhine Issel (MRI) milking cows, which produce raw milk – Plaw Hatch is very special in not pasteurizing its milk and people travel from miles around to be able to buy raw milk. The milk is either bottled for direct sale or processed on the farm for cream, yogurt, kefir and cheese. The 10-hectare market garden includes a large number of polytunnels that allow year-round cultivation of a wide range of vegetables. Produce is sold mainly through the farm shop.
Plaw Hatch Farm employs around 26 staff, including farmers, gardeners, a cheese and yogurt maker, a shop manager and shop staff. There are also apprentices and work experience students. In common with Tablehurst Farm, there is a management group comprising farmers, growers, other staff and Co-op members.
More information on Plaw Hatch Farm can be found here: PlawHatchFarm.co.uk